Data Cabling Sydney
Professional Cabling Systems
Our fully trained data cabling experts can help you to get connected with internet, phone, and internal networking either in the home or office. Our cable management and quality installations help to hide unsightly cables in a compact and proficient way. Find out how our data cabling services can help you to achieve optimum efficiency both in business and leisure.
QUICK ELECTRICAL QUOTE
Data Cabling Installation
When it comes to data cabling it pays to have someone with years of industry experience and knowledge to help you to achieve what you want at a fair price with a reasonable turn around. Our technicians are able to work with you to help decide the best layout for your cables whilst also taking into account for optimum efficiency.

Structured Cabling Systems
Our technicians are able to connect multi-level or multi-story work spaces. The subsystems we are able to structure are: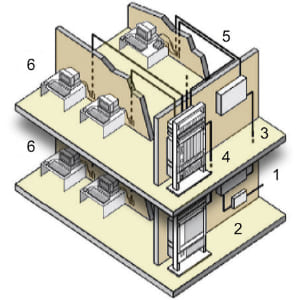 Entrance Facilities
Equipment Room
Backbone Cabling
Telecommunications Enclosures
Horizontal Cabling
Work Areas
Data Networks
We are able to hook up your home or businesses networks connecting, getting you from offline to online in no time. We utilise the latest cabling techniques as well as top quality high speed cables to ensure a fast uninterrupted connection.
Cable Management
All of our cable management ensures that your cables aren't a tripping hazard or an eyesore. With our cable management and labeling services you are easily able to identify what each cable is for.
More Information
If you would like more information on how our data cablers can help you then give us a call on 0420 798 861 or alternatively you can fill in our contact form and one of our friendly staff will get back to you in regards to your query.