Solar Repairs Sydney
In need of a professional for Solar Repairs in Sydney?
Are your utility bills on an unexpected rise? Concerned your solar system isn't producing as much? Just like our day-to-day items of use, from cars to computers, solar systems sometimes need some TLC to maximise our benefit.

Considering the collective reliance we have on electricity in our lives, it's essential that we take appropriate care of the associated mechanisms.

At Powerix, we leverage a high-level of experience to our work, assuring your solar will always function as it's supposed to.

IS YOUR SOLAR SYSTEM IN NEED OF REPAIR?
We're Sydney's number one Solar Repairs option
In terms of solar panels, modern types are often issue-free and not in need of regular repair, per-se. Mostly, solar repairs are undertaken in the interests of functionality & efficiency; of which are imperative to your motive behind installing solar on your premises in the first place.

Low-quality solar inverters are a negative by-product of the solar boom. Because of this, many Sydney households aren't receiving as much of the sun's energy as they could be via their solar systems. This is not only a frustration, but a significant, unnecessary cost.

If your solar inverter is indeed faulty, it's possible that you may not be converting any of the sun's energy into electricity. It is essential that your inverter's functionality is always maximised.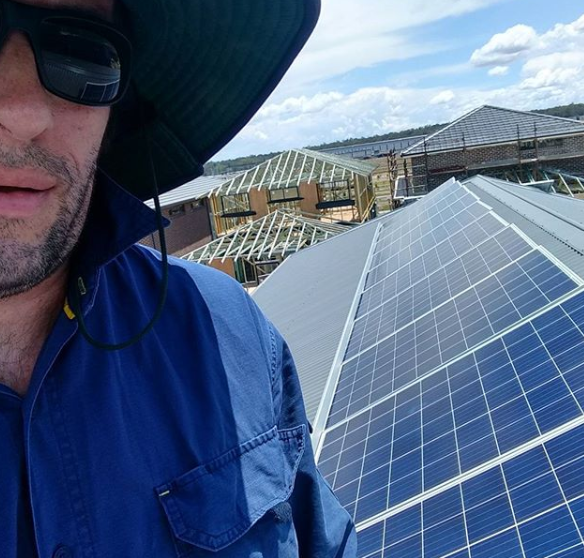 Solar Repairs: Sydney Services
With any solar-fueled premises, there comes a responsibility to assure optimal working order and condition. Whatever the size or type of your solar system, we bring nothing but outstanding professionalism and knowledge to the table.
Powerix generally undertake solar repairs involving:

Inverter function
Ensurance of wire, connection and switch security & operation
Solar panel observance; looking out for cracking and discolouration
Panel structure; making sure optimal system performance is enabled
General safety standard checks to adherence

Fully-licensed solar repair technicians
With our solar repairs in Sydney, client satisfaction and assurance of a job well done is not a bonus, but a given. At Powerix, we draw on our vast experience regarding all things solar. Fully-qualified electricians, with accreditation from the Clean Energy Council , we're Efficient, reliable and respectful in all we do.
Powerix respond to your enquiry as soon as possible, arrive on your premises swiftly and perform jobs meticulously, without interruption.

Your qualified top solar installers
If you have any questions for our solar installers, or would like to arrange one of our friendly team to assist with a solar inquiry, give us a call on 0406 224 586 or complete an online job booking form now. We are your accredited solar specialists, so find out how we can assist today!