Solar Repairs Sydney
In need of a professional for solar repair in Sydney?
Are your utility bills on an unexpected rise? Concerned your solar system isn't producing as much power as it once did? Just like our day-to-day items of use, from cars to computers, solar systems sometimes need some TLC to maximise the amount of green energy they produce for our homes and businesses.
Considering the collective reliance we have on electricity in our lives, it's essential that we take appropriate care of our solar PV system. Powerix's experienced solar electricians provide a high-level of industry knowledge to assure your solar power system is working at it's most efficient all year round.
Worried your solar system is faulty? Book a solar repair service from Powerix today.
BOOK SOLAR REPAIRS TODAY
Sydney's number one solar repair specialists
Most of the components in your solar system require minimal maintenance, often providing issue-free use for years at a time. However, occasionally solar repairs are undertaken in the interests of functionality & efficiency, ensuring that the system is generating the maximum amount of power whenever the sun is up.
Unfortunately, low-quality solar inverters are a negative by-product of the solar boom. Because of this, many Sydney households aren't receiving as much of the sun's energy as they could be via their solar systems. This is not only a frustration, but a significant, unnecessary cost.
If your solar inverter is indeed faulty, it's possible that you may not be converting any of the sun's energy into electricity. Signs your solar inverter needs repairs include: the unit displaying fault codes, low or no electricity generation, or intermitent power generation.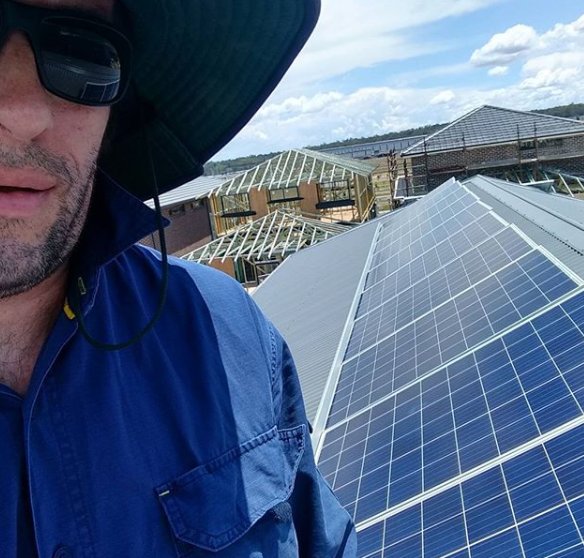 Repairs for solar panels, inverters, isolators & more
With any solar-powered building, there comes a responsibility to assure optimal working order and condition. Whatever the size or type of your solar system, our solar electricians can carry out repairs or replace components where needed.
Powerix CEC accreditted electricians offer a wide range of solar repairs including:
Safety checks and repairs to wiring, connections, and isolator switch
Solar panel repairs - checking for issues like micro cracks, discolouration, hot spots, etc
Panel structure; making sure optimal system performance is enabled
Adjustments or repairs to mounting systems
General safety standard checks to ensure the system is electrically safe
Fully-licensed solar repair technicians
With our solar repairs in Sydney, client satisfaction and assurance of a job well done is not a bonus, but a given. At Powerix, we draw on our vast experience regarding all things solar. Our team of fully-qualified, licenced electricians are accredited Clean Energy Council solar installers, efficient, reliable and respectful in all they do.
Powerix respond to your enquiry as soon as possible, arrive on your premises promptly and at the allocated time, and perform solar repairs meticulously.

Your local Sydney solar repair experts
If you have any questions for our solar installers, or would like to arrange one of our friendly team to assist with a solar repair, contact Powerix at 0420 798 861 or complete our quick online solar repair booking request form today.