Ceiling Fan Installation Sydney
Ceiling fans - all styles and services
Powerix electricians offer a range of ceiling fan services throughout Sydney including ceiling fan installation, repairs, and maintenance. We service all styles and sizes, from a small bathroom exhaust fan to extra large outdoor fans. Contact our team today for all your fan needs in Sydney.

Quick Electrical quote
Benefits of ceiling fans
A great energy efficient climate control method for your home, office, warehouse or workshop ceiling fans have many great benefits.
Cost effective to install and run - as little as 13 cents an hour to operate*.
Used in conjunction with an air conditioner or heater the ceiling fan can boost your cooling or heating by redistributing the cooled or heated air throughout the room. Simply change the setting from summer to winter during the cooler months.
Help to keep flying insects away.
Safe - no risk to young children or pets
Huge range of styles and designs - something to suit every decor.
Indoor and outdoor models available
Super quiet models are great for cooling and airflow in bedrooms
Fans with light fitting can boost room lighting and prevent the strobe effect which happens when a fan is fitted over or near an existing light fixture.
*on low setting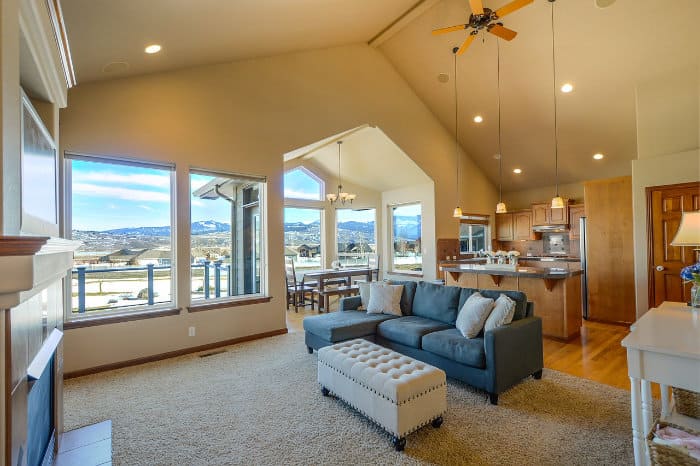 Ceiling fan services
Our qualified and licensed electricians offer complete ceiling fan services to residential and commercial customers across Sydney, from upgrading existing fans to installing ceiling fans with lights or remote controls we can help.
Ensuring the fan you choose is right for the room you wish to cool is very important. Purchasing a fan too large for the space can create an unnecessarily strong breeze, even on low settings. Alternatively, a fan too small for a large room is not going to be effective at cooling the area.
Handy tips to help you choose the right ceiling fan
More blades don't necessarily equate to increased cooling. Blade angle and length has more of a bearing on how much air is moved by the fan.
Timber blades are quieter than metal. We recommend opting for timber fans in sleeping areas.
If you live near the sea choose a stainless steel fan or timber to prevent corrosion and rust.
Choose a fan with LED light to further boost energy efficiency or a DC (direct current) power model.
Fan's operated via remote control can be useful for those with mobility problems.
Ceiling fans Sydney
Boost the climate control systems in your home or business with ceiling fans. Powerix reliable, professional, and qualified electricians are on hand to take care of all your ceiling fan requirements in Sydney contact our team on 0420 798 861 or complete our online service request today.